SAVE THE HARPY EAGLE IN COLOMBIA
This is an excellent opportunity to promote the conservation of the Harpy Eagle, in a location that is easily accessible for research studies, linking local communities in education and tourism programs as an economic alternative for its development
READ MORE
SET DEPARTURES
An incredible selection of trips dated for the current year and ready to go; a great opportunity to travel to dream destinations and meet other bird watchers and nature lovers, make new friends and meet many new species.
OUR BIRDING AND WILDLIFE DESTINATIONS
Colombia is located in the northwest of South America, its rich geography is characterized by its six main natural regions, each of which has unique characteristics and makes it one of the best destinations in the world for bird watching. Latin America contains the lowland and highland forests with the highest abundance of species on the planet, many of them with a reduced range of distribution and with a high number of endemisms in their isolated ecosystems, which makes it one of the best destinations for bird and wildlife watching in the world.
Latin America comprises the lowland and highland forests with the highest bird-diversity on the planet, many of them with restricted distribution ranges and a remarkable number of endemisms in most of their isolated ecosystems, in consequence, Colombia is a paradise on earth for photographers and nature lovers, and of course, no one better for birdwatchers and ornithologists.
AWESOME NATURE HOLIDAYS
We are a Colombian birds and wildlife observation company with a vast knowledge of Colombia and Latin America and our main objective is to offer a service of the best quality and ensure that the experience of looking birds and nature in the region with the greatest biodiversity in the world is pleasant, memorable and successful. We have a wide variety of established itineraries, but we always strive to personalize our trips according to the needs and scope of each client, therefore we offer the best transport, accommodation and gastronomy options that can be found in each of the countries in those we operate. We work with professional Latin American guides, all young, friendly, fun, and passionate about birds and nature. We adapt to the requirements of each group, with the capacity and flexibility to offer a personalized service, which means that a tour with Manakin Nature Tours runs smoothly and will be wonderful.
OUR TEAM
Thanks to having a great team of professionals, we have a great company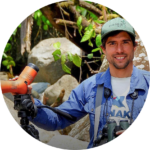 ALEJANDRO PINTO
Professional Birding and Wildlife Guide
Biologist from the Universidad Nacional de Colombia, member of the ornithology group since 2011 and coordinator between 2012 and 2013. He worked for a year developing a database of bird morphology of High Andean and Paramo ecosystems.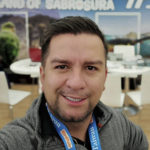 LUIS URUEÑA
Founder and Product Manager
Co-owner / Founder in Manakin Nature Tours and Biologist from the Universidad del Tolima with 19 years of experience in birding and scientific research of critically endangered bird species.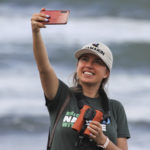 ANDREA BORRAS
Founder and General Manager
Co-owner / Founder in Manakin Nature Tours and Biologist from the Universidad Pedagógica de Colombia. She worked on scientific research of four important critically endangered species of birds.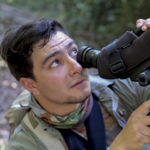 CRISTIAN DAZA
Professional Birding and Wildlife Guide
Cristian was born in 1990 and grew-up in Pereira, specifically in the Otún river basin. He studied in a school for agricultural tourism in a rural area where he discovered a passion for birds, which leads him to become one of the best birding guides in the country since 2013.
OUR BEST BIRDING AND NATURE TOURS
Colombia is home to at least 1950 species of birds, 3274 species of butterflies, 4270 species of orchids, 492 species of mammals, 803 species of amphibians, 537 species of reptiles, 2000 species of marine fish, 1435 species of freshwater fish and much more. These numbers speak for themselves and put the country on any wildlife observer or photographer's radar. Not only does Colombia have an incredible biodiversity, but its variety of landscapes, habitats, ecosystems and cultural riches means an incredible experience for anyone. From the Andean ecosystems, the rainiest pacific jungles of the planet, or the most remote places of the Amazon. Colombia is considered the second most mega diverse country in the world, without a doubt a country that you should explore.
OUR HISTORY AND PURPOSE IN A VIDEO
Our company´s main guidelines are based on promoting different conservation strategies that allow us to help not only ecosystems but also people who live near important places for birds and wildlife. We, work day by day to take care of birds and nature in the country and in Latin America; for this reason, we have created a donation fund aimed at our clients and the company's contributions to support with resources four specifically initiatives that we consider are very important as conservation strategies in the country. You will be able to know more about these initiatives by clicking on the photo. Your help matters. Be part of the new generation of people who support conservation through tourism and not just a regular leisure traveler. The above just to tell you Please Help Us!
BIRDING AND NATURE BLOG AND TRIP REPORTS
A great team of professionals keeps us informed about different topics that have to do with bird and wildlife observation, nature conservation, anecdotes, results of trips, environmental problems and possible solutions, among others. With this blog, we want to make you feel part of the research, reports and points of view of our staff and our strategic allies in Colombia and Latin America. You are welcome to contact us or to write about an environmental issue and feedback us to info@manakinnaturetours.com.
By Luis García Cuartas  Dulima Reserve, Combeima. Andean Cloud Forest. Road to Doima, tropical dry forest Having Daniel and Caroline as repeating customers after visiting the Amazonas forest at Inírida once with us but within a birding group of people, something more personal would be very nice for them to be introduced

By Jéssica Amortegui  THE CLASSIC OF THE ANDES AND THE "TRES CORDILLERAS" 16 days of exploration through the mountain ranges of Colombia that make up the great Andes Mountains! From January 29th to February 13th, 2024, get ready to immerse yourself in an epic journey. The imposing Andes Mountains, which traverses seven South

By Alejandro Pinto A quick trip on the western slope of the central cordillera, with stops in the Andean, High Andean forest and the Paramo ecosystems in the way to achieve top quality birds of the Colombian andes, with the company of Western Pennsylvania Audubon´s chapter. The western slope of the Central
Join our vibrant community and stay informed about everything. Subscribe now and be part of the action! 🌟📰