ABOUT US
We are a Colombian Birding and Wildlife company with a vast knowledge of Colombia and Latin America as well as being 100% committed to the safety and satisfaction of our clients. Our main objective is to offer the best quality service and ensure that the experience of viewing birds and nature in the most bio-diverse region in the world is enjoyable, memorable and successful.
We have a large variety of established itineraries, but we always endeavor to personalize our trips according to the needs and reach of each client.  We offer the best options for transport, accommodation and cuisine that can be found in each of the countries in which we operate.  We work with professional, Latin-American guides, all of whom are young, friendly, fun and extremely passionate about birds and nature.  Our guides know every area that we visit perfectly and have excellent connections with the local people.  When you travel with us, as well as being treated as our most important client, we hope that you become a good friend in the future.
ABOUT MANAKIN TOURS
Our aim is to offer the best service, adventure and birdwatching and photography opportunities for those people who love nature, especially birds.  For years we have explored different places in Latin America, including the most remote and inaccessible areas, constantly searching for new, better locations in which to carry out our activities.  We continue to motivate more and more people towards the creation and growth of new reserves, supporting local birdwatchers and involving the community in such a way that the services offered to our clients are constantly improving.  We have selected a team of biologists and guides with experience in birds and wildlife who work 24 hours a day, 7 days a week, travelling around the country and who have, over the course of years, developed the abilities necessary to offer an incredible experience whilst demonstrating their professionalism and charisma in the field.   As a Colombian company, we have the ability to offer the itinerary and logistics that match your needs.  We adapt to the requirements of each group, with the capability and flexibility to be able to offer personalized service, meaning that a tour in the hands of Manakin Nature Tours goes smoothly.
Our alliances and exploration of Latin America have given us the experience and confidence to expand our company and offer yet more destinations.  It's now possible to travel with Manakin Nature Tours and our partner company NEOTROPICAL EXPLORER to 12 different countries on more than 30 different tours, all designed by a group of professionals, with perfect combinations in our multi-country tours and the best part of all is that we offer tours specifically for birdwatchers, nature lovers or professional photographers and for those who appreciate culture because we understand the needs of our clients.
OUR TEAM
Thanks to having a great team of professionals, we have a great company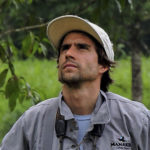 ALEJANDRO PINTO
Chief Operations Officer
Biologist from the Universidad Nacional de Colombia, member of the ornithology group since 2011 and coordinator between 2012 and 2013. He worked for a year developing a database of bird morphology of High Andean and Paramo ecosystems.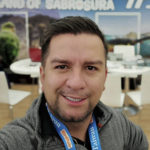 LUIS URUEÑA
Chief Comercial Officer
Co-owner / Founder in Manakin Nature Tours and Biologist from the Universidad del Tolima with 19 years of experience in birding and scientific research of critically endangered bird species.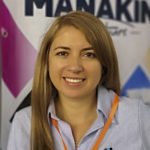 ANDREA BORRAS
General Manager
Co-owner / Founder in Manakin Nature Tours and Biologist from the Universidad Pedagógica de Colombia. She worked on scientific research of four important critically endangered species of birds.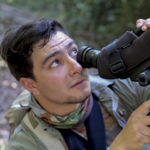 CRISTIAN DAZA
Professional Birding and Wildlife Guide
Cristian was born in 1990 and grew-up in Pereira, specifically in the Otún river basin. He studied in a school for agricultural tourism in a rural area where he discovered a passion for birds, which leads him to become one of the best birding guides in the country since 2013.