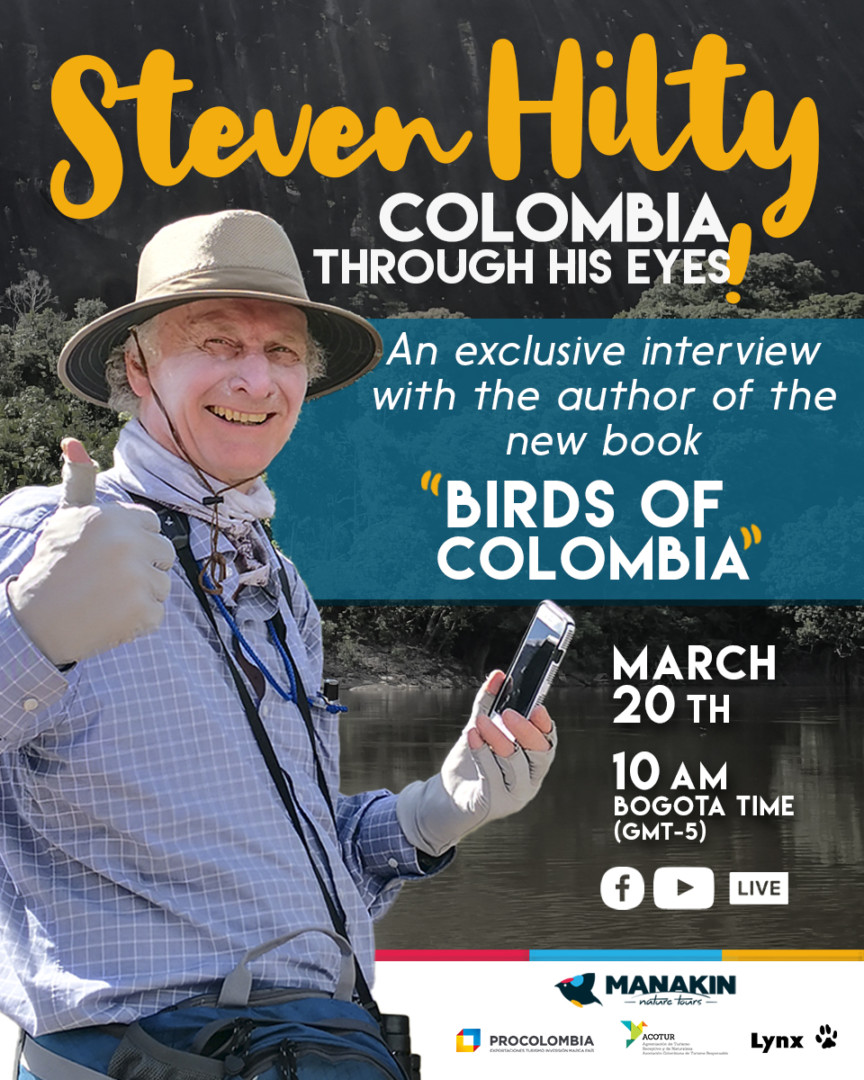 Steven Hilty – Birds Of Colombia
In 1986, "La Hilty", the first bird guide known for Colombia was launched. Since then, its author, Steven Hilty, has not published another work of this kind for the country. Manakin Nature Tours presents an exclusive interview in which Steve Hilty will introduce us to his new field guide, "The Birds of Colombia". An incredible book that will exceed the expectations of birdwatchers in Colombia and the world!
Colombia is a bird's paradise, with over 1963 species recorded, positioning our  country in the top with the greatest biodiversity of birds, that one is an excellent reason for you to come birding in Colombia. For birders, Colombia really is number one! Not only have more species been recorded there than in any other country, but almost one-fifth of the world's birds occur in Colombia, packed into an area slightly greater than 1,100,000 km2. 
For this launch of this important field guide, Manakin Nature Tours organized an interview with Steven Hilty!
March 20th – 10 A.M Bogotá Time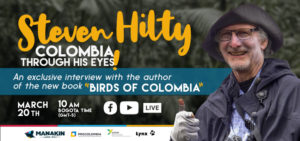 Watch the interview!