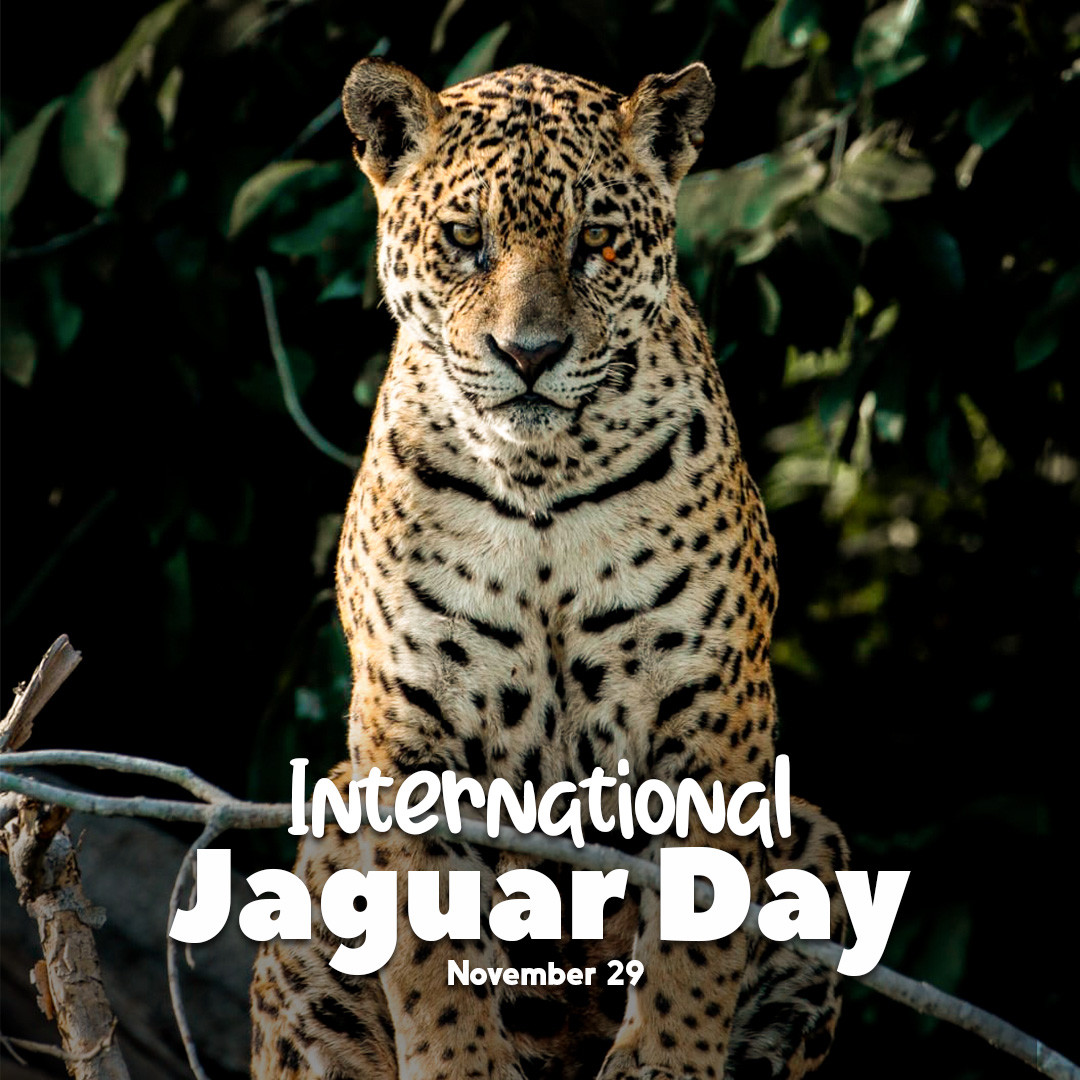 International Jaguar Day
International Jaguar Day was created to raise awareness about the increasing threats facing the jaguar and the critical conservation efforts ensuring its survival from Mexico to Argentina.
Observed annually on November 29, International Jaguar Day celebrates the Americas' largest wild cat as an umbrella species for biodiversity conservation and an icon for sustainable development and the centuries-old cultural heritage of Central and South America.
International Jaguar Day also represent the collective voice of jaguar range countries, in collaboration with national and international partners, to draw attention to the need to conserve jaguar corridors and their habitats as part of broader efforts to achieve the United Nation's Sustainable Development Goals.
In March 2018 representatives from 14 range countries gathered in New York at United Nations' Headquarters for the Jaguar 2030 Forum. This Forum resulted in the creation of the Jaguar 2030 Statement which outlined a wide range of internationally collaborative jaguar conservation initiatives, including the proposal to create an International Jaguar Day. Many range countries are also observing National Jaguar Day celebrations including Brazil, which has recognized the jaguar as its symbol for biodiversity.
JAGUAR 2030 ROADMAP
The Jaguar 2030 Roadmap is a range-wide effort that unites range country governments, non-governmental and inter-governmental organizations, local communities, and the private sector around a shared vision to conserve jaguars and their valuable ecosystems. The Roadmap aims to strengthen the Jaguar Corridor across range countries by securing 30 priority jaguar landscapes by 2030, stimulating sustainable development, reducing jaguar-human conflict in human dominated landscapes, and increasing the security and connectivity of core protected landscapes.
Being able to see these animals in nature is an indescribable emotion, it is one of the greatest emotions of naturalist life!
📅 22 Jul – 05 Ago 2023 (SOLD OUT)
📅 14 Sep – 28 Sep 2023
📅 29 Sep – 12 Oct 2023