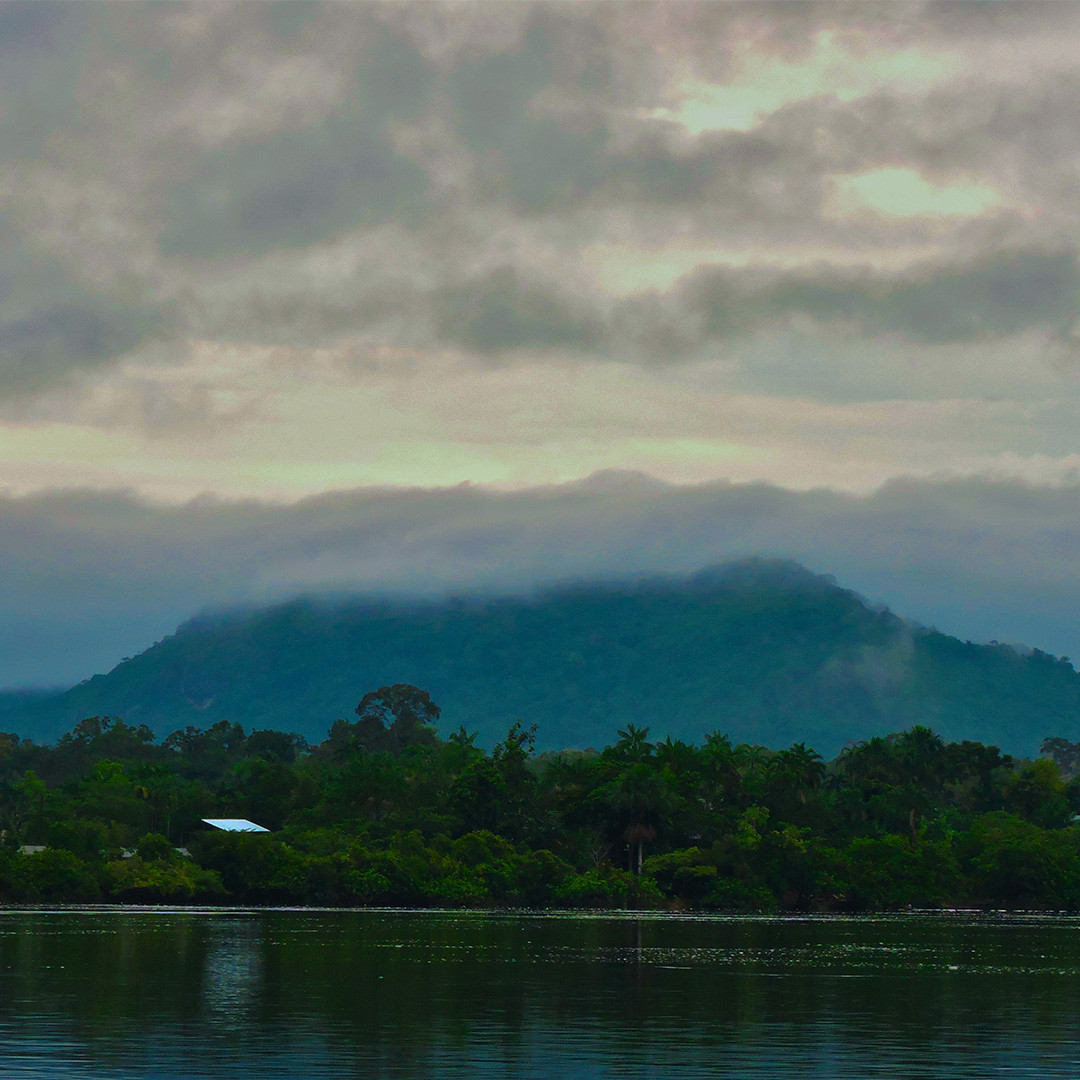 Colombian Amazon – One Paradise to be discovered!
Colombia's forests are a majestic and awe-inspiring gift. They cover more than half of the country, making Colombia home to the third-largest forest area in South America. and the thirteenth-largest area of forest in the world.
The Amazon Rainforest is magical, spanning 6.7 million km2 (twice the size of India) the Amazon Biome is virtually unrivaled in scale. Not only does the Amazon encompass the single largest remaining tropical rainforest in the world, but it also houses at least 10% of the world's known biodiversity, including endemic and endangered flora and fauna, and its river accounts for 15-16% of the world's total river discharge into the oceans.
How not to be impressed by the magnitude of this region, perhaps a childhood dream of many as described by our friend Dragon in December 2021, when he can meet and observe birds with us in the Amazon rainforest!
The Amazon forest is made up of 9 countries, Brazil with the largest totality of 60%, followed by Peru with 13% and Colombia with almost 7%, which comprises 42% of the national territory. Here in Colombia, the Amazon rainforest is made up of 5 departments Amazonas, Caquetá, Guaviare, Putumayo, Vaupés and finally Guainía. One Paradise to be discovered!
During our Colombian Amazon tour, we will travel for 14 days to the best places to observe birds and experience the local culture! This journey starts in Mitu!
Mitú offers world-class birding for beginners and experts where some of the most special birds and many of the restricted species to this area and ecosystems in this particular part of the country can be seen. We will have the opportunity to get involved in the culture and experience the incredible biodiversity. These are really fun and memorable days!
During our days in Mitu, we will go in search of important targets such as Grey-bellied Antbird, Yellow-billed Jacamar, Spotted Puffbird, Yellow-green Groosbeak, Rufous-tailed Flatbill, Blue-throated Piping Guan, Grey-bellied Antbird, Yellow-billed Jacamar, Spotted Puffbird, Yellow-green Groosbeak, Rufous-tailed Flatbill, Blue-throated Piping Guan, Chestnut-crested Antbird, Great Tinamu, Spix´s Guan, Black-throated Brilliant, Gray-bellied Hawk, Crested Eagle, Nocturnal Curassow, Black-tailed Trogon, Bronzy Jacamar, Paradise Jacamar, Lemon-throated Barbet, Chestnut-winged Hookbill, Brown-winged Schiffornis, Royal Flycatcher, Rothschildii Grossbeak, Flame-crested Tanager, Yellow-crowned Manakin, Marron-tailed Parakeet, Green-backed Trogon.
The Colombian Amazon is one of the most culturally and linguistically rich areas of the Amazon biome. It is inhabited by 62 of the 85 indigenous villages identified in the country; It is worth mentioning the presence of some indigenous villages in isolation in the natural state.
Having this cultural connection is one of the highlights of our tour, after a good day in Mitu, we're going to the second part of the trip in Inirida! This is one of the newest world-class birding destinations in Colombia.
The municipality of Inírida is located in the Estrella Fluvial de Inírida, a place where three great rivers converge: the Guaviare river, the Atabapo river and the Inírida river, which flows to the great Orinoco river. A land of innumerable indigenous communities such as Curripaco, Puinave, Piapoco and many others that make this experience much more particular! The area is especially important for Manakin Nature Tours Staff. In 2020 Manakin NT acquired around 200 hectares of an area to establish an environmental reserve! A super beautiful project that involves the entire indigenous community for the conservation of the species! We will soon share more about our first project "Building the Biological Scientific Research Station".
For Manakin NT it is always important to promote communities for sustainable tourism, since we started operating in Inírida, we have identified the Sabanitas community as an excellent spot for birds and cultural exchange!  Sabanitas is an indigenous community with an average of 250 people living (60 families), they are indigenous people of the Curripaco ethnic group! More than 85% of the population of Inirida is indigenous, so all the places we will visit have a rich local culture!
In this second part of the trip we will be able to find many other important targets such as Orinoco Piculet, Orinoco Softtail, Caphuchinbird, Pompadour Cotinga, White-crowned Manakin, Golden-headed Manakin, Bare-necked Fruitcrow, Screaming Piha, Collared Puffbird, Black-fronted Nunbird, Cream-colored Woodpecker, Long-billed Woodcreeper, Hoatzin, Capped Heron, Mealy Parrot, Drab Water Tyrant, Scarlet Macaw, Orange-breasted Falcon, Black-collared Swallow, Great-billed Hermit,  Black-spotted Bare-eye, Spotted Puffbird, Black Manakin, Chestnut-fronted Macaw, Black Caracara, and the some special mammals like  Yellow-handed Titi monkey, Pink River Dolphins, Otters and many more!
Traveling through the Colombian Amazon will be a great experience, for 2023 we have dates open for this incredible place. A magical trip where two of our best destinations for birding in the Amazonian ecosystems collide, including the incredible Orinoco basin forest in Inírida city and the gorgeous mystical Guiana Shield White Sands forest in Mitú. A 14 days trip where is going to be possible to see more than 400 species of birds, some of them listed as the rarest in Colombia.

Check our itinerary in the link below!
https://bit.ly/Colombian-Amazon-2023