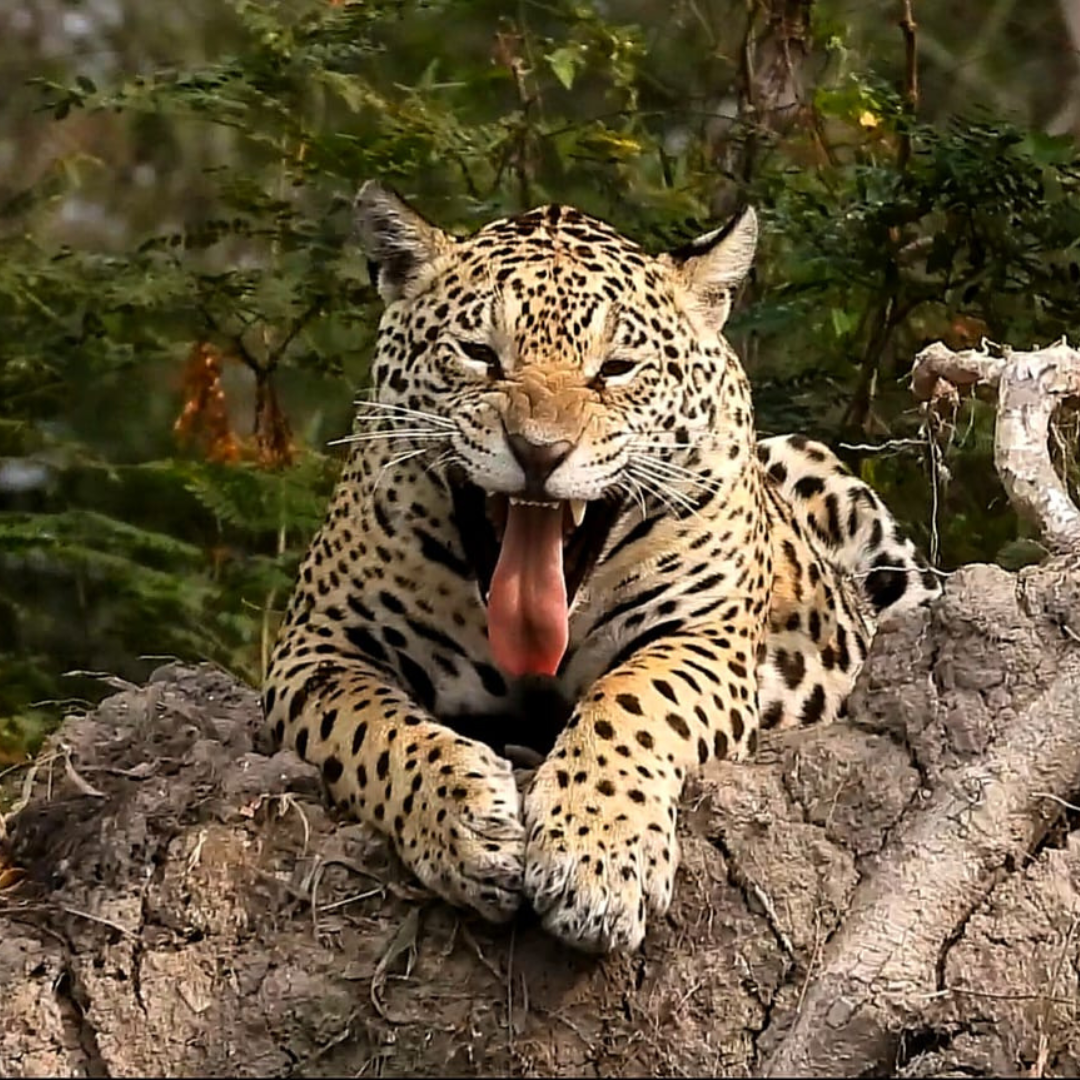 TRIP REPORT – BRAZIL "Land of Biodiversity"
Brazil is an incredible country, as the national anthem says, a giant of nature. Brazil occupies almost half of South America and is the country with the greatest biodiversity in the world. There are more than 116,000 animal species and more than 46,000 plant species known in the country, spread across six terrestrial biomes and three major marine ecosystems. Its different climatic zones in Brazil favor the formation of biomes, such as the Amazon Forest, the largest humid tropical forest in the world; the Pantanal, the largest floodplain; the Cerrado, with its savannas and forests; the Caatinga, composed of semi-arid forests; the fields of the Pampas; and the rainforest of the Atlantic Forest.
Knowing Brazil is one of the great naturalistic and ornithological adventures that we will be able to experience in our lives! In this trip report we will share our 15-day tour of the most incredible ecosystems in Brazil – Mata Atlantica, Cerrado and Pantanal!
ATLANTIC FOREST
Atlantic forest is considered one of the richest biodiversity zones in the world. However, 90% of its original extension has been destroyed, which makes the Brazilian biome more threatened. The Atlantic Forest is home to 849 species of birds, 370 species of amphibians, 200 species of reptiles, 270 of mammals and about 350 species of fish.
Approximately a quarter of the bird species 213 or 24% are endemic to the Atlantic Forest and 233 – 25% are threatened with extinction to some degree! A fragile ecosystem with a high degree of anthropic impact, hence the need for projects to conserve green areas in this biome!
Our tour starts with this incredible biome, and here we were able to observe and photograph many species that were on our bird list such as: Maroon-bellied Parakeet, Brazilian Tanager, Diademed Tanager, Green-headed Tanager, Sayaca Tanager, Brazilian Ruby, Black Jacobin, Black-eared Fairy, Green-crowned Plovercrest, White-barred Piculet, Large-tailed Antshrike, Araucaria Tit-Spinetail, Itatiaia Spinetail, Black-and-gold Cotinga, Green-backed Becard, Velvety Black-Tyrant, Blue -billed Black-Tyrant, Shear-tailed Gray Tyrant, Buff-throated Warbling Finch, Brassy-breasted Tanager, Fawn-breasted Tanager, Plain-winged Woodcreeper and more birds, in two days we got over 115 species of birds in this incredible ecosystem!
CERRADO, THE BRAZILIAN SAVANNA
The cerrado is an ecosystem found in the central-west region of Brazil, mainly in the states of Goiás, Mato Grosso and Mato Grosso do Sul. The cerrado is the second largest biome in the country and currently occupies approximately 22% of the territory. Biome is the name given to an ecosystem with its own characteristics, such as climate, type of vegetation and species of animals. The cerrado has low and low vegetation, called grass. The vegetation is also arboreal, that is, it is formed by small shrubs and trees, which usually do not exceed 20 meters in height.
Most of the time, cerrado trees are far from each other and tend to have drier, stiffer and twisted branches.
With more than 100 birds observed in the Chapada dos Guiamaraes region such as: Chestnut-eared Aracari, Toco Toucan, Red-and-green Macaw, Red-shouldered Macaw, Curl-crested Jay, Purplish Jay, Hermit Plateau, White-vented Violetear, Glittering-bellied Emerald, Lettered Aracari, Amazonian Motmot, Yellow-chevroned Parakeet, Blue-headed Parrot, Helmeted Manakin, Band-tailed Manakin, Saffron-billed Sparrow, Buff-throated Saltator, and then a big encounter with one of the biggest waterfalls from Mato Grosso the Veu de Noiva, a landscape to be admired all day long!
PANTANAL – Birding and Jaguars
It is a biome consisting mainly of a steppe savannah, mostly flooded, with 250 thousand square kilometers of extension and an average altitude of 100 meters. Due to the difficulties of measuring the size of the Pantanal, it is possible to find references of its area in 210 thousand km².
Located in the south of the state of Mato Grosso, which occupies 35% of the territory, and in the northwest of Mato Grosso do Sul, which occupies 65%, in addition to parts of northern Paraguay and eastern Bolivia (where it is called the Bolivian Chaco. ) The Pantanal is considered the largest continuous flooded plain in the world, with 140,000 km² in Brazilian territory, also known as JAGUARLAND!
Being in the Pantanal is living an unforgettable experience with the biodiversity of this part of Brazil! The Pantaneiras inns are places with comfort and the possibility of observing the local fauna!
During our days in this incredible place, we did photographic safari, boat trips to photograph and we had the great encounter with the biggest feline in America! We managed to see more than 6 jaguar individuals, it was a huge emotion, to see this great animal in the wild so close and showing all its majesty, these are moments that we cry with joy, seeing our customers happy are the most important things for Manakin Nature Tours!
This is one of the trips that will be marked in our hearts, they are unique moments that we live, happy moments, moments that we will tell our children and grandchildren of how special it was to know Brazil and that it is a giant of nature!
This journey was super fun and with a great experience, we ended up with 303 bird species observed!


Check our e-Bird Trip Report
Travel with us to Brazil 2023


Click on the image below