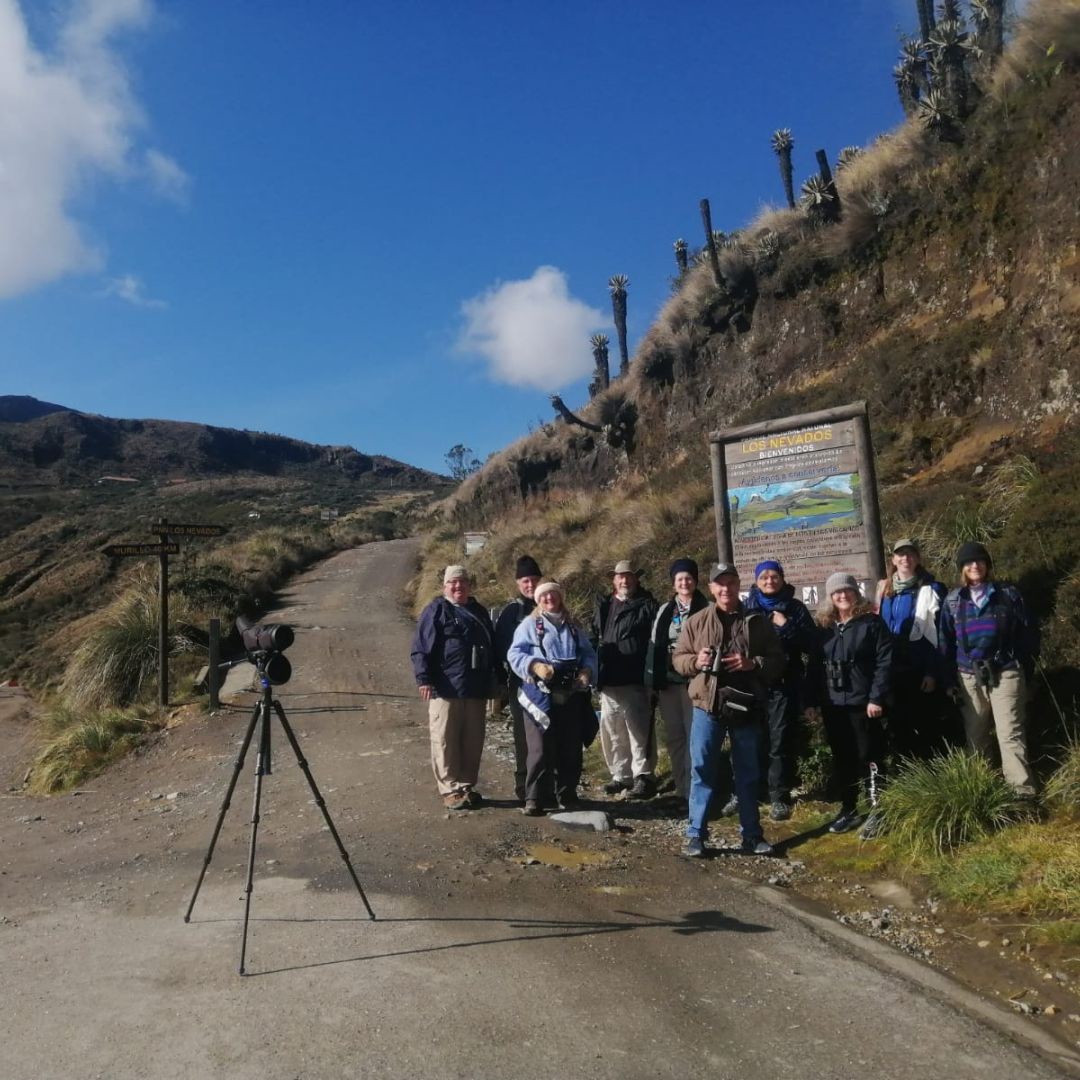 Service Quality Review – Manakin Nature Tours
For Manakin Nature Tours, one of the great satisfactions is to create connections with our customers, friendships that we will be developing over the years! This way, through them, our customers and friends, we can seek to improve our activities!
In this report, we want to bring some data that help maintain our metrics and evaluations on our tours and show some of the comments from our friends and customers!
Internal Research Data By Manakin Nature Tours – 2021-2022
Mark Tasker
I have traveled with Luis and Manakin three times in Colombia, and I found my 7000th species of bird with them. They know where the birds are, and we see them most of the time. Logistics have always been excellent, as have their selection of local guides.  So, one day after this virus-craziness has gone, I will be back for more birding adventures in Colombia – and I'll travel with Luis.
Jim McCarty
Luis Urueña Manakin and his guides, Alejandro Pinto, offer Colombia's most fantastic birding experiences. My friends from Ohio and all of the birders who have joined our FIVE tours have experienced the best hot spots in the birdiest country in the World. Luis brings joy and excitement every time and treats us like family. I can't wait for our next visit to this friendly and exciting country, coronavirus-allowing. January? That's the plan. I can't wait!
Scott Clark
Manakin is a great fourth trip planned for February 2023.
Nina Krüger
Professional and friendly guides, excellent organisation, awesome experience, I would join you for another trip to Colombia any time.
Howard Fischer
Your company is among the finest tour companies I've ever experienced.
Karyl Gabriel
Very competent guides, in terms of knowledge of the birds and care and concern for clients.
Dale Forbes
I loved all the other cultural aspects that were included in the trip.
Dan Belter
The tour was well planned out, and the guide from Manakin was amiable and helpful with pointing out the birds that we saw. If/when I ever return to Colombia, I will certainly be contacting Manakin Nature Tours to join one of their tours.
Tim Walsh
I am very happy with Manakin Nature Tours and I will do another tour when my schedule permits. I can't say enough about Manuel and Alejandro, both excellent guides and wonderful companions.
Henriette van Hirtum
What can we say Manuel is a perfect guide always available, lot of knowledge to share and a great person who cares also for others.
Pamela King
Alejandro Nagy was absolutely fantastic. He worked very hard to ensure I got on the bird, which I did most of the time.
Sylvain Paul
I have been birding twice with Manakin Nature Tours and it's frankly the best birding I have experienced so far! Safe, well organized and fun! Highly recommended!
Dragan Simic
At the Escape to the Orinoco River Basin tour, Luis Eduardo Ureña of Manakin Nature Tours masterfully kept everything under control, day and night, our local guide Daniel Camilo was great, but whenever the group went for a bird walk and I stayed behind due to mobility issues, I had another guide with me (which enabled me to spot 57% of all the birds seen – without hiking the trails). Would travel with Manakin any day.
HAPPY MOMENTS WITH
MANAKIN NATURE TOURS