Participate in the draw of a "Birds of Colombia" field guide
Participa en el sorteo de la guía "Birds of Colombia"
In 1986, "La Hilty", the first bird guide known for Colombia was launched. Since then, its author, Steven Hilty, has not published another work of this kind for the country. Manakin Nature Tours presents an exclusive interview in which Steve will introduce us to his new field guide, "The Birds of Colombia". An incredible book that will exceed the expectations of birdwatchers in Colombia and the world!
En 1986 se lanzó "La Hilty", la primera guía de aves conocida de Colombia. Desde entonces, su autor, Steven Hilty, no ha publicado otro trabajo de este tipo para el país. Manakin Nature Tours presenta una entrevista exclusiva, en la que Steve nos mostrará su nueva guía de campo de las aves de Colombia (The Birds of Colombia) ¡Un libro increíble, que superará las expectativas de los observadores de aves en Colombia y el mundo!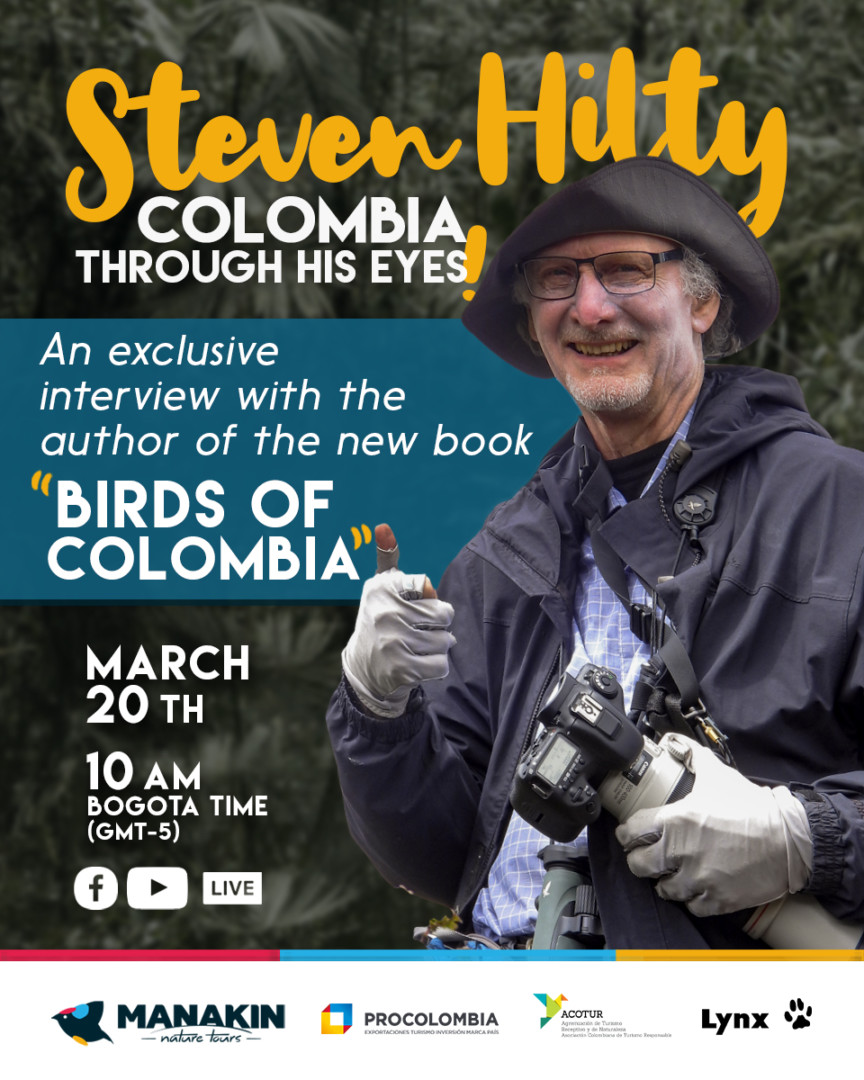 Manakin Nature Tours, the best birdwatching and wildlife photography tours in Colombia and Latin America.Enjoy nature with us! Is not just Birding, are amazing nature holidays!
Thanks for participate in the draw, we'll meet on Saturday!