Fam Trip Birding Bliss – Costa Rica "Pura Vida"
In order to position Costa Rica as a international birdwatching tourism destination and through the efforts of Grupo Proimagen – Futuropa, Costa Rican Tourism Institute – Manakin Nature Tours was one of the operators invited to participate in the Fam Trip Birding Bliss,  which was organized after the worldwide lockdowns suffered in the tourism sector due to the effects of the Covid 19 pandemic.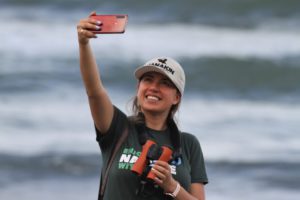 " I had the privilege of participating in this Fam Trip which was very important to understand how beautiful, multicultural and diverse Costa Rica is. Currently Manakin Nature Tours has a 16-day tour focused on birding and photography in Costa Rica and now with the visit through this Fam Trip we can increase our offer in terms of new and excellent other places for birding and nature photography.  Also with the new NL Pure from Swarovski everything looks much more beautiful, such wonderful binoculars " – Andrea Borras, General Manager of Manakin Nature Tours
With 923 bird species and 8 Costa Rica is a top destination for bird watchers and naturalists, a paradise to discover, a country with great biodiversity in the heart of Central America, easy for international connections, excellent infrastructure and all the amenities which makes me happy during the trip, gave me a lot of new ideas and and motivated us to offer this destination!
Our group visited some of the most beautiful and biodiversity-rich areas! One of the species that stood out was Snowcap Hummingbird,Crimson-fronted Parakeet, Pacific Screech Owl, Prong-billed Barbet, Emerald Toucant, Hoffmann°s Woodpecker, Purple-throated Fruitcrow, Nicaraguan Crackle and many more birds. In these places we highlight the reserve for its infrastructure adapted for photography and birding, and the hotel for its great comfort.
In the following days we got to know the places for bird watching such as Caño Negro, it was a day with many opportunities for birding, photography and many lifers!
There were 6 days of many birds and "pura vida", where I met great people, that I will always carry in my mind and my heart, Ramon Marti, Meche Alpizar, Jose Arcas, Jonathan Meyrav, Alberto Lobato, Greg Homel, Teet Sirotkin, and I want to thank very affectionately to Meche Alpizar, Rafa Soto Quiros, Neo Michel, Hotel Grano de Oro, Pachira Lodge Mawamba Lodge, Laguna Lodge, Sarapiquí, Selva Verde, Reserva Biológica La Tirimbina, Estación Biológica La Selva OET, Tilajari Hotel, Místico Park, Hacienda Caño Negro, Doka Estate and invite you to get to know this wonderful country, I think that very soon we will be back with our Manakin Nature Tour groups!