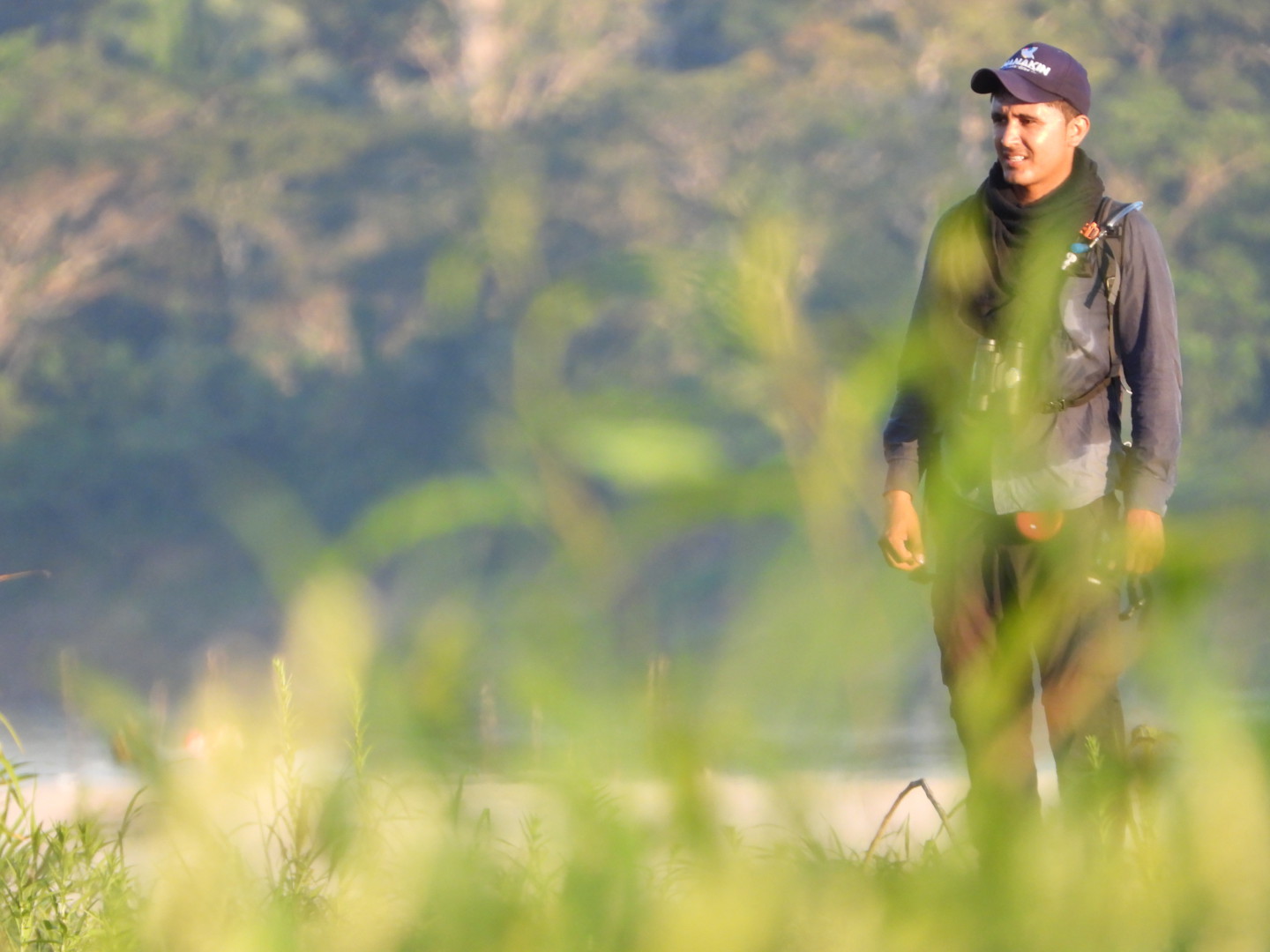 Birding and Wildlife Professional Guide – Camilo Orjuela
Daniel Camilo Orjuela, I am 27 years old, a young man who grew up on countryside farms. During my regular activities in my childhood I was in constant contact with nature which led me to find a passion. Now I am committed to keep watching birds and working for their protection for the rest of my life.
I born in the Colombian capital in December of 1993, I was the last of a  4 siblings family, but when I was 6 years old, my family send me to Meta, in the eastern side of the country, in the buffer area of Serranía De La Macarena National Natural Park, to live in a small village called Playa Rica where I began to live with a new adoptive family, Mr. Alcides and Mrs. Enid, parents of two children and from there a  third one, myself. Since my childhood I learned all the cattle ranching duties,  living the lifestyle of the countryside peasants. My childhood was somewhat difficult, the territory where I lived back in those days was controlled by the guerrilla during many years and in the way to avoid a possible recruitment, I had to constantly changed in between different boarding schools to finish my primary and secondary studies, after this I returned to my home, but not for long time, because when I got 18,  I was enlisting in one of the country's military forces (Mandatory military services) during a year and a half. After finishing my mandatory services I had to make a decision on what to do with my life  and fortunately I found a wonderful place, where I found what I consider my passion. I moved to the Orinoco river basin in the municipality of Puerto Inírida, in the eastern most extreme of the country, an almost un explored area with a lot of forest in good shape, a great place for conservation of fauna and flora.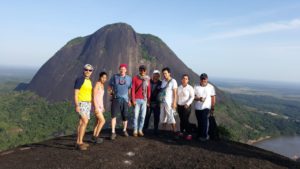 I started to work in a hotel some days after my arrival in the capital of the department of Guaínia, in this place I worked as a hotel receptionist; After a while I was invited by the owner of the hotel to a camping tour with a group of tourists that those days would be there to go to some  of the best natural attractions that the department has, the "Mavicure mountains ". on our return to city after be in this wonderful place and sharing for the first time in my life with a group of tourists, my boss saw my skills and abilities in the field and most important as group leader,  I could easily install a tent in the field, make the fire,  drive the boat etc… (my background as a farmer!) and during those days I was able to offer safety and "comfort" in the field for the field trip participants.  
For this reason the hotel promoted me to work out of the desktop and that opened my world to tourism. Thanks to that opportunity, I decided to study tourist guidance at the: National Learning Service (SENA), to formalize my education and learn more about the world of tourism. When I started with that career at the same time I started to be the guide of the hotel and the agency. After time with the experience and knowledge that I acquired in the classroom I was able to go to more places and explore more and more, finding my real passion. After about a year of working there, Manakin Nature Tours arrived on a Scouting trip and in search of new routes for bird-tourism they contacted me to be the local guide during some days.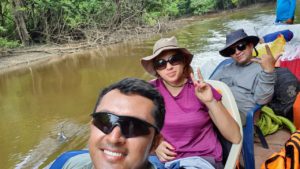 I started to guide them through the places with the best forest, because that was what Manakin asked to me, without even having a bit of knowledge of birds and watching how this team led by Luis Urueña (co-founder of Manakin NT), made their observations and records with all those equipment that are used for bird watching, in addition to the way they the senses of vision and hearing begin to be so alert and to develop more, that led me to want to get involved in the story of the birds. After this exploratory trip by Manakin, in my spare time I began studying bird-related topics and asking the Manakin team questions about birds to continue learning. Shortly after, a group of clients from Germany arrived to carry out a study on the ornamental fish of the region, especially the altum angelfish (Pterophyllum altum), I was in charge of the local guid arrangements and l was sent with these clients to carry out their research. I usually bring with me my field guide to the birds of Colombia to keep watching and one of this trip participants  had binoculars with him; After they finished their investigation, this man gave me the binoculars as a gift, my first binoculars! My first bird through my new binoculars: Plain-crested Elaenia, a very common bird of the white sand ecosystem. Some time later Manakin returned with their first clients from the Netherlands, a beautiful couple, great lovers of nature and very much in love with Colombia, Ferdy Christant and his wife Henriette. With them I continued  learning about birds but also a little about amphibians because they were also very passionate about these herpes. In this way I started  to have a closer contact with nature and get more involved in the world of birds.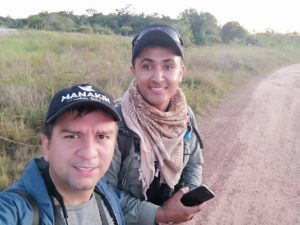 Luis and his wife, watch my potential, and to recommend me to other bird tourism companies which  hire my services as a local guide and later some of those companies took me to other places in the country to learn more about birds, to learn about the service and logistics for birding, since this activity is very new in Puerto Inirida, now my hometown. Manakin has been supporting me during these years, has positiong myself in the world of tourism and made me part of the family, now I am the right hand in the Orinoco river basin region, I have been working with Manakin NT leading conservation projects and environmental education programs. so happy to be part of the team!